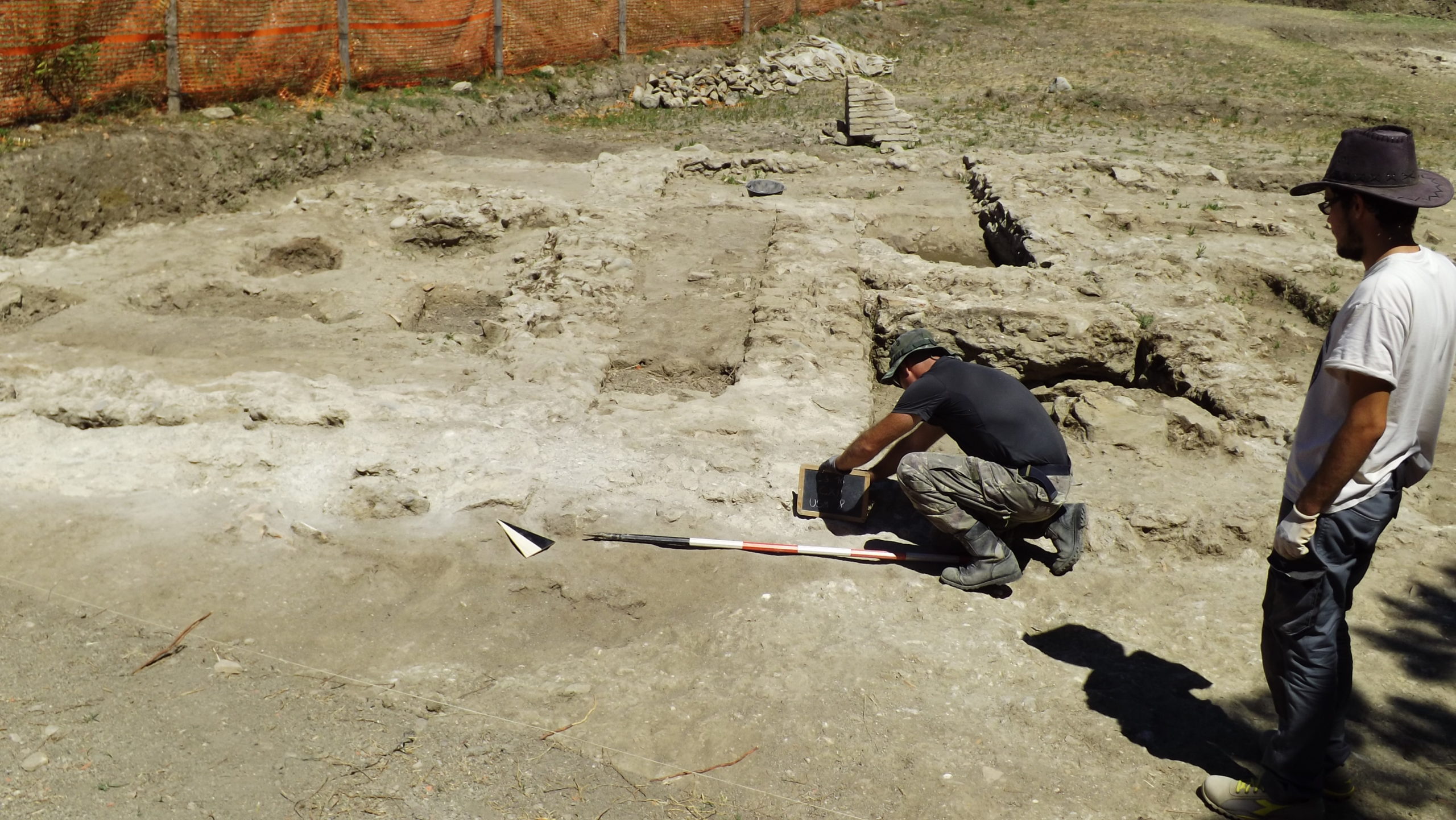 How to apply
Find the application form and all the relevant information here: https://www.unipi.it/index.php/humanities
Arrivals and departures
Students are responsible for arranging their own travel to Italy. The field school will take place in the municipality of Rosignano Marittimo, South of Leghorn (Tuscany). The closest airport is located in Pisa (PSA), but it may be more cost-effective for students to fly to Rome and then take a train to Rosignano Solvay, where staff and students will be housed.
On Sunday, July 9 two meeting points will be available, at Pisa Airport and Rosignano Solvay railstation.
Participants are kindly requested to let the staff know which meeting point they'll choose.
Departures are planned on Friday, July 28; the staff will bring the students to Rosignano Solvay railstation, or Pisa airport – participants' choice.
Accommodations
Students and staff will be housed in an agritourism, located in the countryside of the town of Rosignano Solvay (municipality of Rosignano Marittimo, Leghorn), close to the railway station, the city center and the beach.
Students and staff will stay in rooms for 3-4 persons, with bedrooms, bathrooms and fridge.
Meals
The food will be provided by a local restaurant specialized in Italian cuisine.
The breakfast, consisting of  coffee or cappuccino and pastries, will be consumed at the accommodation, while for lunch, students and staff will be provided with lunch-boxes on the excavation.
Dinner, consisting of typical Italian courses, will be held at the restaurant (the cost of the summer school includes water; all other drinks are excluded).
Every effort will be made to accommodate students with severe food allergies (nuts, shellfish, etc.); students with food allergies or special needs (e.g. vegetarianism) are required to communicate their specific dietary restrictions to the field school's organizers immediately upon admission.
Meals are provided during weekends as well, even if the field school is not in session.
Local Transportation
Staff will have vehicles for transportation of students, materials and supplies to and from the site, as well for any emergency transportation. Staff will be avalaible to students and arrange cost/time effective transportation.
Clothing and Equipment
Students are invited to bring with them comfort clothing, appropriate to Summer and the following items for the field activity:
comfortable, long and lightweight pants and shirts to be worn during excavation (shirts with shoulders and sleeves are preferable to tank tops);
closed-toe work shoes with reinforced soles (no sandals or flip flops are allowed on the site);
comfortable work gloves;
a hat to protect your head during the hottest hours of the day;
a pocket rain jacket;
a backpack;
sunscreen and insect repellent;
a canteen or a bottle for water;
The following items are required for the accomodation: personal toiletries (shower gel, hand cream); any medical stuff you usually need; basic school supplies (pens, pencils). Keep in mind that shower and hand towels are limited in numbers.
Internet access
Internet access will be available at the accommodation, at no additional cost.
 Laundry
A laundry will be available and open to any time at the accommodation.
Language
The official language of the field school is English and no knowledge of Italian is required. However, it is important to keep in mind that the majority of the local population, particularly in rural areas, will not speak English. Students who intend to spend their weekends traveling throughout Italy are encouraged to have an Italian dictionary with them at all times.
Visas
US citizens are required to carry a passport valid for at least 6 months following the date of entry in Italy. No visa is required to enter the country for a stay shorter than 90 days. All students are highly encouraged to read and review information relevant to traveling to Italy posted on the US Department of State's website: http://travel.state.gov/travel/cis_pa_tw/cis/cis_1146.html
Currency and Local Expenditures
As a member of the European Union (EU) Italy adopted the Euro (€) in 2002 – updated information on Euro-US dollar exchange can be easily found online. Students will not incur in any additional fees for the duration of the field school but they may want to bring spending money to purchase souvenirs, gifts and other personal items. Money may be exchanged at local banks, exchange agencies and hotels, or simply withdrawn at local ATMs. Major credit cards are widely accepted, but small establishment may accept only cash.
Health and medical informations
The participation in the field school at Vada involves intense physical activity and possibly high temperatures (over 90 °F) during the workday. It is mandatory that all students consult with their physician to confirm that they will be able to endure the demands of working outdoors for several hours.
However no physician's note of good health is required; since the Vada Volaterrana field school is a Pisa University official one, the first day participants will undergo a medical examination at the University medical center.
Only a tetanus vaccination's note issued by your doctor is required.
In case of students with specifical medical needs, a specialist's note will be required. In order to guarantee safety and proper intervention in case of emergency, medical history information must be included in the physician's note. Such information will be treated with absolute confidentiality and will not be disclosed to any third party unless required to safeguard the student's health.
All students enrolled in the field school must have a valid international medical insurance for the entire duration of their stay in Italy. Students are required to provide policy information prior to their arrival in Italy.
Given the potential exposure to pathogens in the soil, students must have had a tetanus vaccination or booster within the past ten years; no other vaccinations are required to travel to Italy.